You are browsing the archive for Esmeralda Mine.
November 11, 2011 in Esmeralda Mine
We've all seen it: a crisp $1 bill framed on a shopkeeper's wall—the first dollar to come through the door.
We recently framed the first tourmaline specimen found at the Esmeralda Mine, following the purchase of the property by Pala International.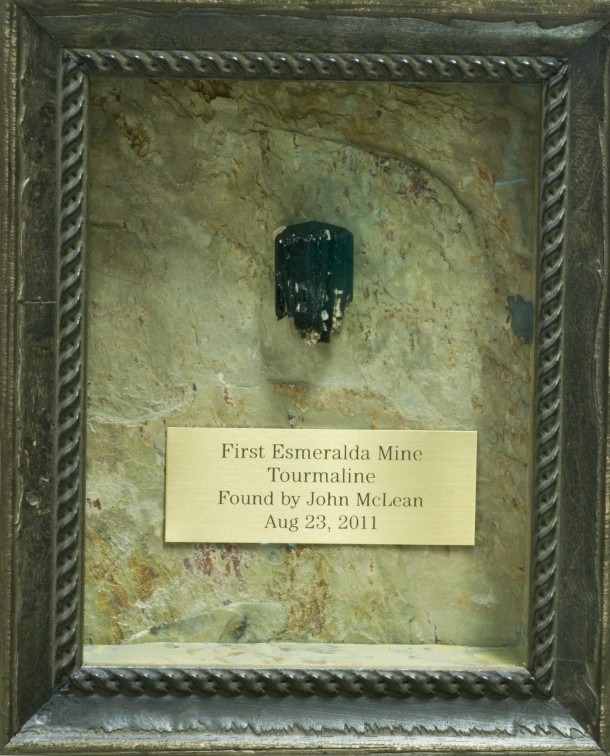 For another image of the specimen, see On the Road to the Esmeralda Mine.